LXV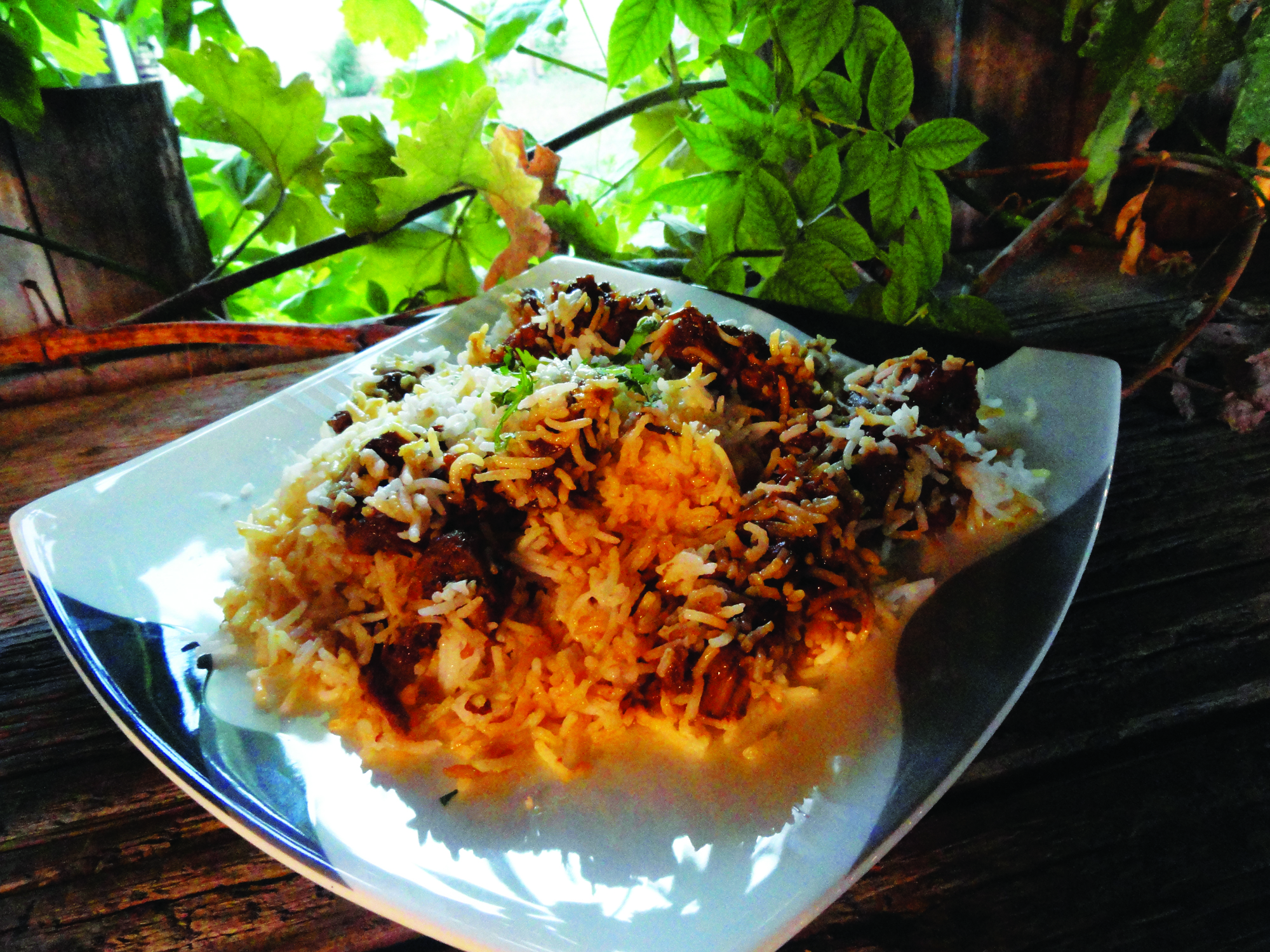 LXV Wine: An exotic Indian experience
LXV Wine is probably the first wine label launched by an Indian couple, Neeta & Kunal Mittal, on the California Central Coast. The history of Indian food tells us that during the reign of the British Empire in India, the local dishes were considered by the Europeans closely to what Gods taught of ambrosia: delightful, heavenly and delicate.
Biryani (aka Indian paella…sort of)
One such dish is Biryani - long-grain saffron rice with a scent of rosewater, cardamom and cinnamon, peppered with chunks of delicately flavored meat.
Derived from the Persian word beryā(n) , which means "fried" or "roasted", biryani was invented in the kitchens of Mughal Emperors.
Making this fragrant dish is an art. One needs to use the right mixture of spices, long-grained Basmati rice, meat, yogurt, ghee and cook in dum pukht. Dum means steam and dum pukht literally means to choke off the steam. The food is placed in a pot, usually made of clay, and dough is used to create a tight seal to prevent steam from escaping. The food is slowly cooked in its own juices and steam, allowing herbs and spices to fully infuse the meat or rice, preserving the nutritional elements at the same time.
The LXV Wine Experience
Biryani, along with other exotic Indian dishes such as Tandoori Chicken, Chicken Tikka, and flavored Naans are very commonly used in the LXV Wine tastings. The Mittals' approach re-frames the entire wine experience as a novel Indian series of events that sequentially awaken the full range of senses.