Derby Wine Estates
THE FOCAL POINT OF DERBY WINE ESTATES is the significance of place. Each of our three vineyards is located within a very distinct geographical region, representing three viticultural extremes in San Luis Obispo County.
Derbyshire, our coastal vineyard in San Simeon, is located just two km from the Pacific Ocean and borders the Hearst Ranch. The dramatic conditions within the microclimate of Derbyshire creates a very unique flavor profile in the finished wine. Each vintage we attempt to achieve two goals: showcase the flavor profile that is unique to Derbyshire and increase the average yields per acre. In the late spring months, these grapevines go through a stage in the growing season referred to as flowering and fruit set. Fruit set is indicative of the size and quality of that particular vintage. Cool weather, rain or wind can prevent the flowers from pollinating which translates into non-existent berries. The gusty winds are certainly our biggest struggle at Derbyshire Vineyard.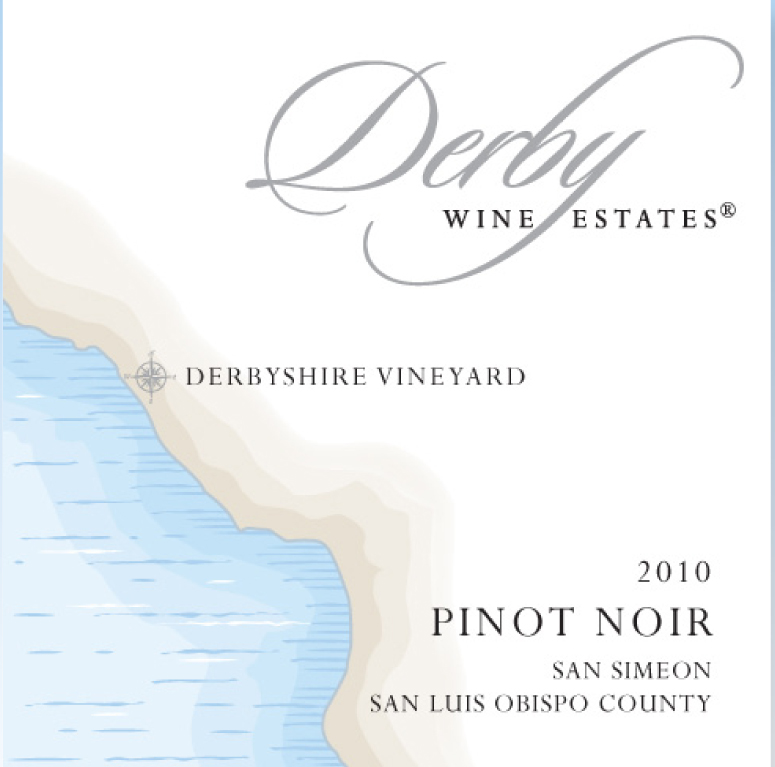 Yields continue to be an obstacle with this site and 2010 was no exception. The Pinot Noir reached a mere 720 lbs per acre. Typical coastal sites see yields near 2000lbs per acre or one ton per acre. In terms of processing, 90% of the grapes were destemmed and 10% were whole cluster fermented. A combination of punch downs and delestage were used to manage the fermenation cap. Barrel aged for 21 months in 18% new French oak and racked two times before bottling. Bottled on June 20, 2012.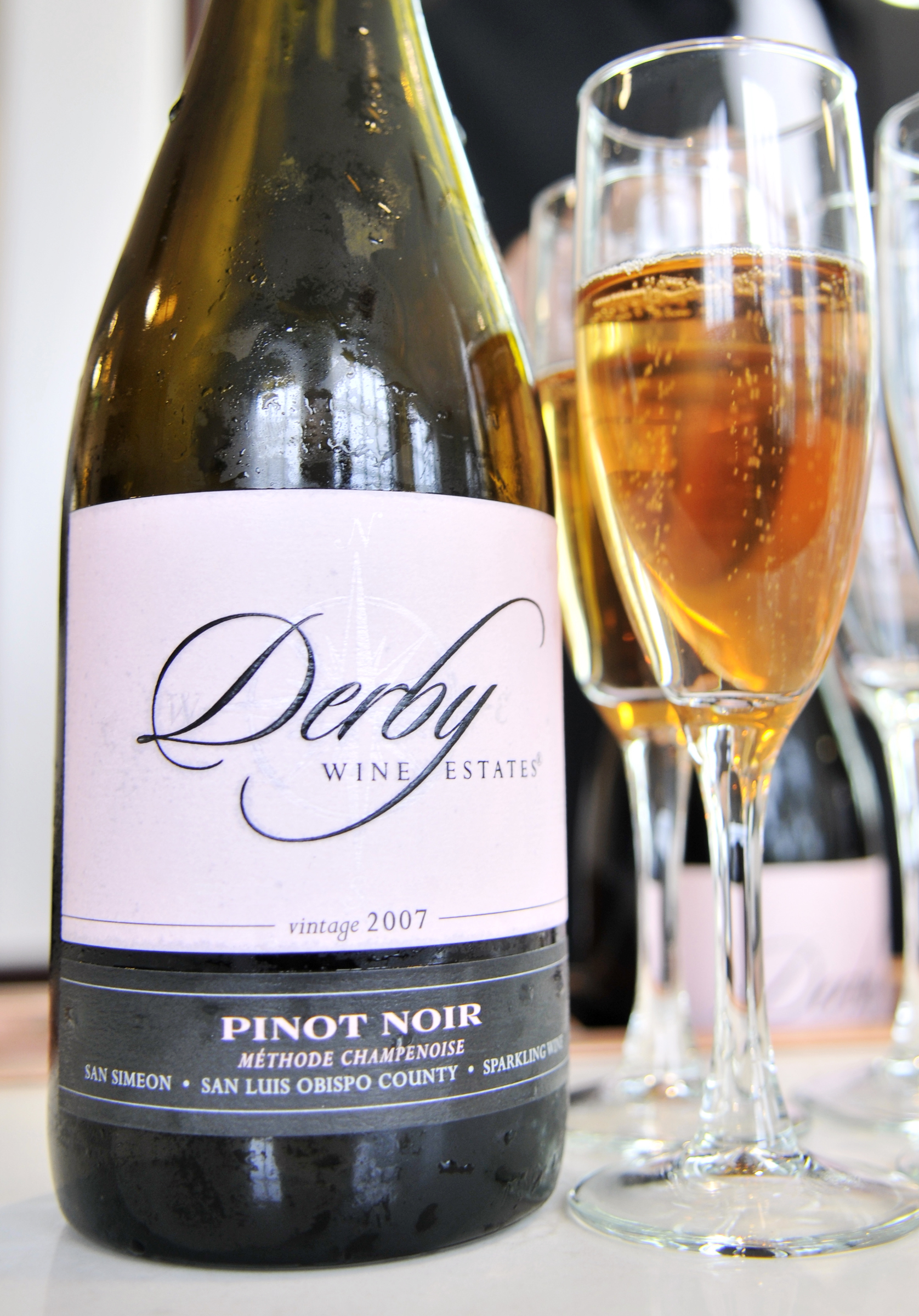 This wine is 100% Pinot Noir from Dijon clones 115, 667, and 777.
The grapes were picked early (20 brix) while the acids were still high and the grapes were whole-cluster pressed and then the juice was cold settled for 1 day prior to inoculating with DV-10 yeast. After primary fermentions, the base wine or cuvee was then bottled with yeast and a small amount of sugar (liqueur de tirage) and allowed to produce
carbon dioxide in bottle through secondary fermentation (methode champenoise). We allowed this sparkling wine to be aged on lees in the cellar for 42 months to develop more complex aromas and flavors. We disgorged (by riddling) in January 2011. It is a process by which we remove the dead yeast cells (lees) from the wine while still maintaining the dissolved carbon dioxide gas. The dosage (base wine, sucrose, & sulfur dioxide) is then added for a Brut style sparkling wine which is defined as 0 to 12 grams of sugar per liter. This sparkling wine has a pretty pink-salmon hue with hints of blood orange zest, almond skin & fresh bread dough. Delicate flavors of wild rasberry, grapefruit, and marzipan attack the palate. Vibrant and medium bodied, yet graceful and refined, ending with a distinct minerality. Drink now through 2050.