Sculpterra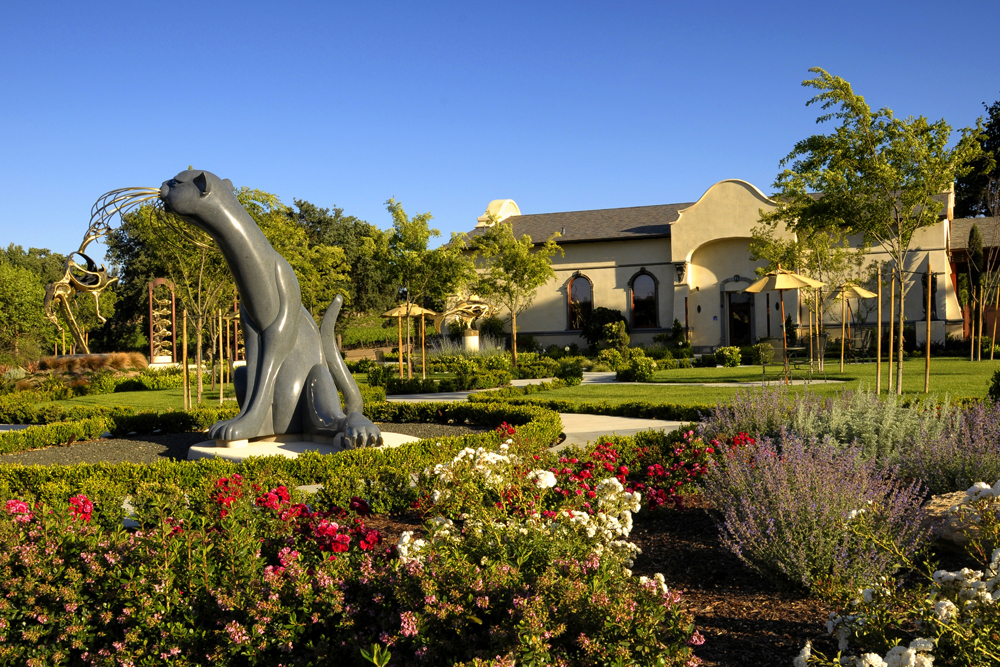 Sculpterra has 15.5 acres of both clones planted on the lowest elevation on the property giving the block the coldest climate on the property, thus mimicking a coastal like setting. The soil is rough and rugged with small stone and gravel outcropping. Minimal irrigation is achieved in order to train the root systems to grow deeper into the hard soil. The vines are last to be pruned on the property forcing the buds to push as late as possible. The grapes are harvested early on, around 23.5 – 25.5 Brix. Fermentation was done under a very cold environment. Dry ice was used on the crush pad in order to cold soak the fruit for two whole days before inoculation with yeast.
Sculpterra 2016 estate Pinot Noir is well rounded- balanced with layers of red fruits and herbal seasoning. A difficult wine to grown in Paso Robles, but once again Sculpterra has proven that "It can be done," and it can be done with right! Just gorgeous, an absolutely wonderful Pinot Noir to drink right now. Fully dry and crisp with Paso Robles charisma, it shows rich, complex flavors of cherries, red currants and mocha, with a grounding of earth, suggesting grilled mushrooms and beef jerky. It features great depth of flavor, breadth in the silky texture and length on the finish. The palate is bright and tangy with acidity, and incredibly complex flavors of wild berries, mushrooms, cola and Asian spices. It's dramatic now, but will continue to improve for at least 5 years.
115: The French Entav Clone, known to be on the tannic side for Pinot Noir. This clone is famous for producing wines of brilliant ruby-red color, with barnyard and earthy aromas. We picked the fruit at 25.2 Brix. The fruit was ripe with brown seeds and strong acid.
777: UC Davis Pomard Clone, more fruit driven. Strawberry jam, with hints of spice. We picked the fruit at 24.2 Brix, mid-ripe with stronger characteristics of cola and raspberries. This clone is known to have delicate color and heighten aromatics with lively pomegranate fruit like qualities.
Final thoughts: East side Paso Robles Pinot Noir is known to be tannic and over ripe. We treated the fruit with delicate care. We monitored the fruit extra closely in order to not allow the Brix to get to high. The extreme cold soak before adding the yeast very much allows for a slow and cold fermentation. Thus trapping the delicate and finicky aromas.